The dog guard brand since 1954
Over half a century's experience and know-how goes into our vehicle dog guards. Pioneered to be a vehicle-tailored product back in 1954 – our brand offers flexibility, choice and reliability. Consumers become part of our Saunders family, returning to buy products time after time.
Why choose the Saunders Dog Guards
Our customers want a quality product that keeps their dog, passengers and themselves safe during their journey. Consumers choose our dog guard because we offer a product that is easy to install and offers the best fit for their vehicle. We don't compromise on design – offering our customers a premium quality, value for money solution.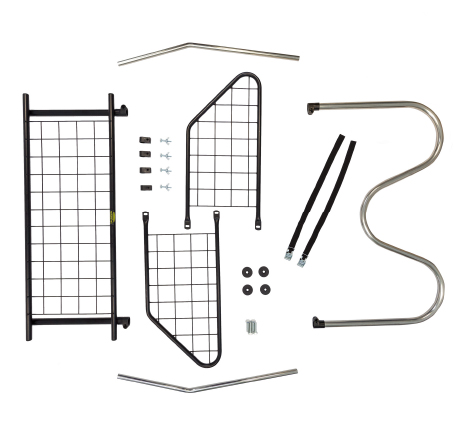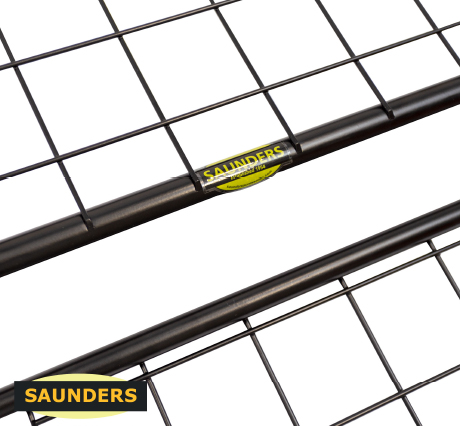 A low risk investment, with only 2 designs in 4 sizes for a much better product
Stocking Saunders dog guards allows you to offer your customer a great choice, whilst keeping your overheads low. With two great designs in four sizes you don't need to commit to buying large volumes. Designed to fit every different size of car on the market, our products offer flexibility to all your customers. Why compromise with universal products, when you can stock Saunders?
Competitively priced premium solution
British engineered and cost effective. Our vehicle-specific dog guards are reliable and guaranteed to give your customer a premium quality solution at a competitive price. You've not got time to deal with refunds and returns – so keep your customers coming back by offering our branded products.
Pro active sales support
Our team of professionals are on hand at the touch of a button to offer you sales support across the globe. Multi-lingual customer service operatives are available to help with any questions you may have. All Saunders products are manufactured, checked and distributed from our factory in Derby, at the heart of the United Kingdom.
Contact us for your free distributor pack
Get in touch with us today and we'll send you your free pack.
Contact us